Hawaii Wedding minister info
The officiate, referred to as the wedding celebrant or minister, contributes a very important element to your wedding, {your love &commitments to each other being the first} Here are a few ministers who belong to churches and reflect experience and love in what they do. We at Aloha Island Weddings feel one should have choices, So browse through our officiates { ministers}. " I take you as my lawful wedded wife/husband; to have and to hold from this day forward; for better or worse; richer or poorer; in sickness and in health; to love and to cherish, as long as we both shall live." Traditional Christian Vow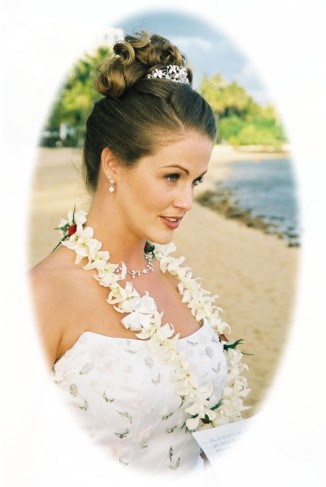 Rev John John with a masters degree in religious study . An Episcopalian Priest with many years as a minister for churches throughout America . Social service and commitment to helping others has been a life long goal. John has a relaxed style and always makes everyone feel comfortable,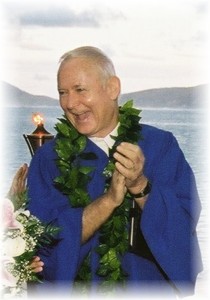 Rev. Lesch He is known in Honolulu for intimate beach wedding and frequently performs for many of the hotel weddings in Waikiki. His specialty is renewal of vows where he works with the couple to create a personal ceremony.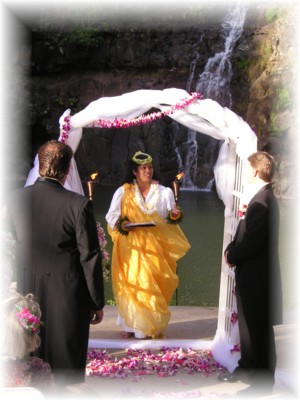 Lei Hulu Mamo Traditional Hawaii style, chanting, conch shell blowing and traditional Hawaii Christian ceremonies is her specialty. She brings a wealth of chants with a beautiful singing voice Her friendly humble sweet style with Hawaiian lauhala mats and shells brings the flavor of Hawaii to a wedding.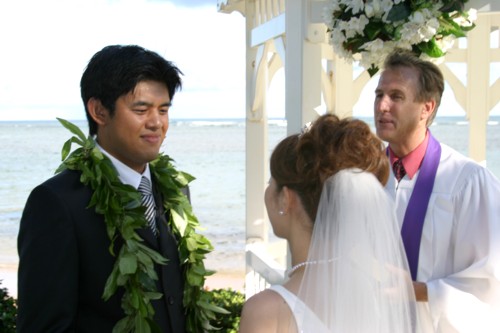 Reverent Chris Cain Bilingual Wedding Ceremonies Licensed Minister in the state of Hawaii Father of two children , pastor for Christian church
Minister Alice I was ordained as a minister in August of 2001 by Arthur Pacheco, the pastor of the Church of Eternal Light. I hold the title of "Reverend" and in September of 2001 became licensed to perform weddings in the state of Hawaii. I've been a member of the Church of Eternal Light since 1996. It is a non-denominational organization located in Kaimuki, dedicated to spreading both ancient and modern spiritual truths. The main reason that I pursued this path to become a minister was so that I could be a part of one of the most important steps in a couple's life, their wedding day.
Rev Moses Kine Love never Fails and now abide faith, hope, love, these three; but the greatest of these is Love Corinthians 13:8:13
The Lords Prayer in Hawaiian E ko makou makua iloko o ka lani, e hoanoia kou inoa. E hiki mai kou aupuni; e malamaia kou makemake ma ka honua nei, e like me ia i malamaia ma ka lani la; E haawi mai ia makou i keia la, i ai na makou no keia la. E kala mai hoi ia makou i ka makou lawehala ana, me makou e kala nei i ka poe i lawehala i ka makou. Mai hookuu oe ia makou i ka hoowalewale ia mai; E hoopakele no na e ia makou i ka ina; No ka mea, nou ke aupuni, a me ka mana, a me ka hoonaniia, a mau loa aku. Amene