Wedding Love Hawaii Style
Bring a touch of Vibrant Tropical Wedding Love with Hawaii Style
Date : 2 – 20th – 2020
Reception : Aston Waikiki Beach Hotel @ Tiki's

This Hawaii beach wedding used bright tropical style designs with textures and elements of Hawaii's nature , featuring the mountains of the Koolau's in the background contrasting to the deep ocean blues of the pacific ocean , after their ceremony they took photo of the 500 foot cliffs of Makapuu Beach and a then headed over to tikis Bar and Grill for the reception celebration and Sunset photo shoot.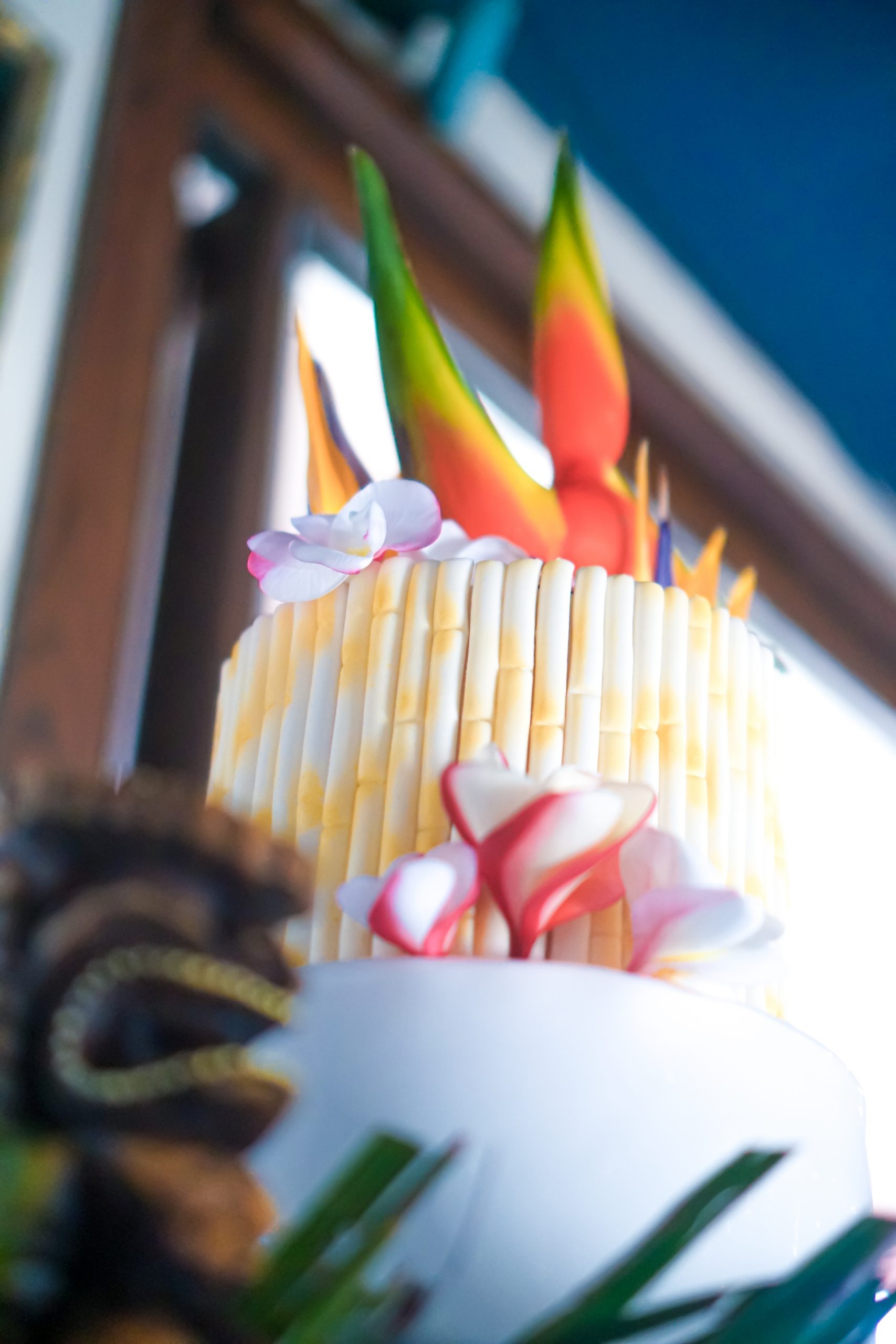 Wedding Day Time Line
12:45pm Guest transportation Shuttle Bus
1:30pm at wedding site
1:30pm to 200pm – Pre photos at site
2:00pm to 2:30pm – Wedding ceremony
2:30 to 3:30 – Group photos family photos video
3:30pm to 3:45 – Guest leave back to hotel
330 to 400pm – Romantic photos on cliff
4:45- Couple arrives back to Hotel
Reception starts at 6:00pm
6:00pm to 7:00pm – Photographer there for Reception & Sunset
A kiss by the cliffs of Makapuu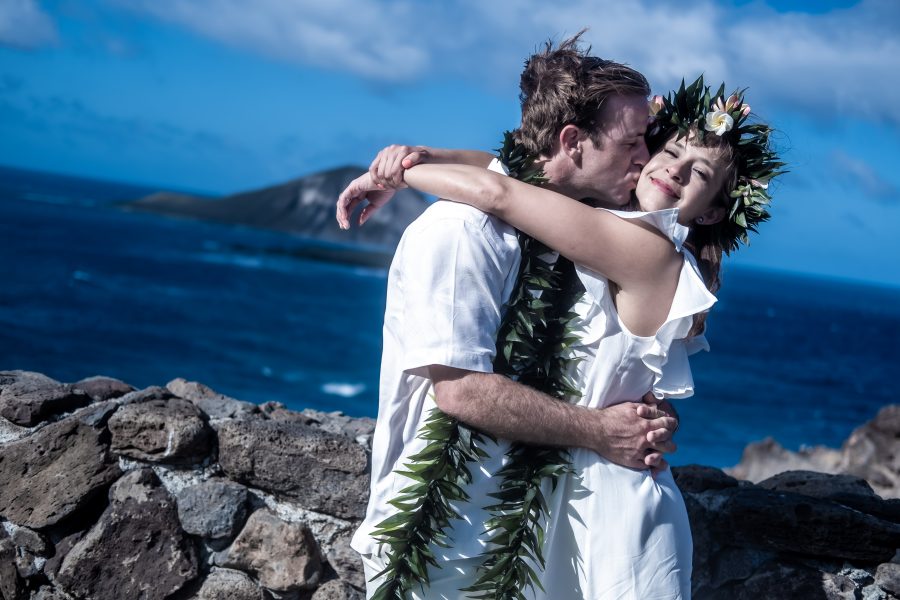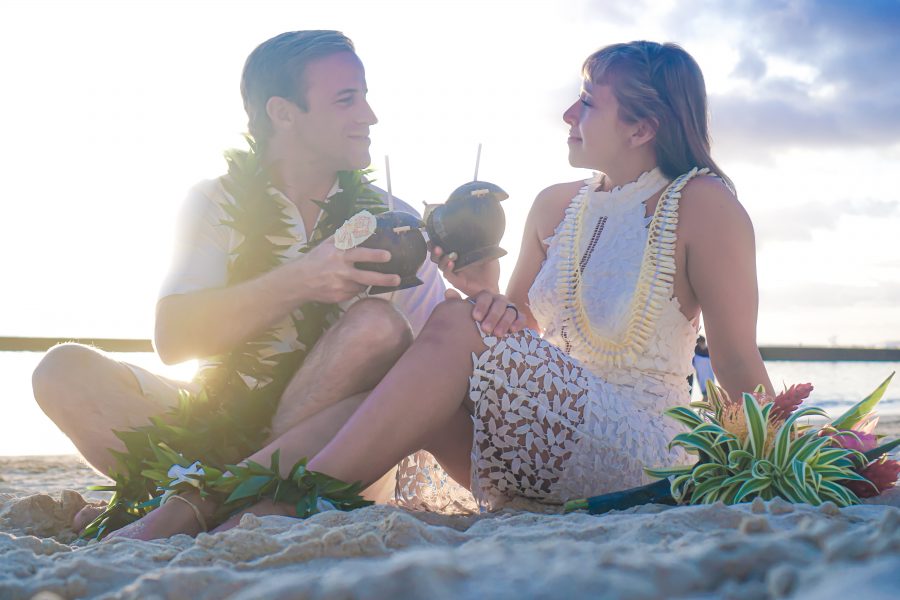 Elsa Medina & Willy Scharfen
Wedding date : 2-20-2020
Time of Wedding : 2:00pm 4:00pm
Wedding Guest : 25
Date flying into Hawaii : Feb 11th
Feb 12 meeting at the office : 10am
Wedding license @ 9:30am 9:45am
Hotel : Hyatt Regency on wedding day
Uncle escorting the bride down the beach aisle way
Having some fun by a natural waterfall in the rainforest of Oahu after their wedding on the beach .
Elsa's hula skirt from plumeria flowers the groom wears a full Maile lei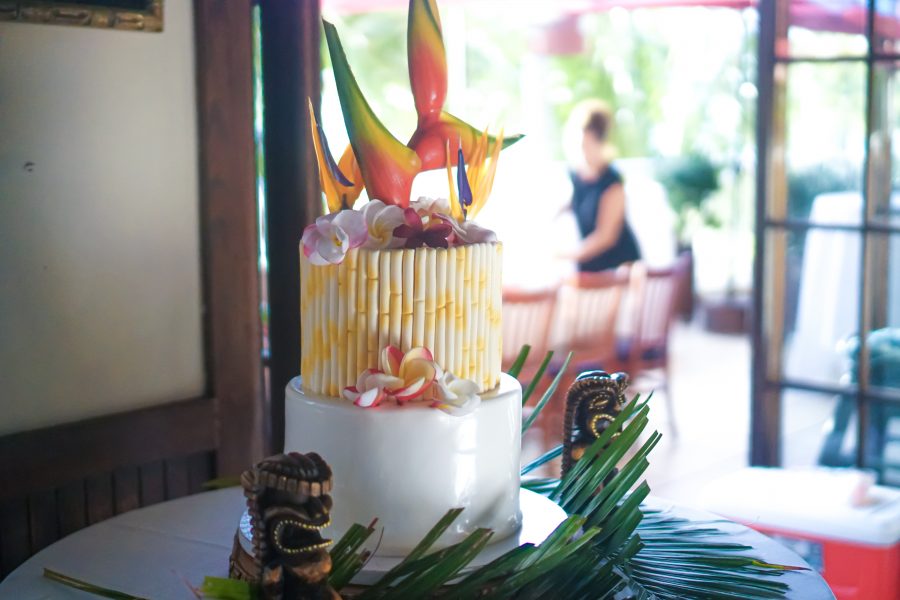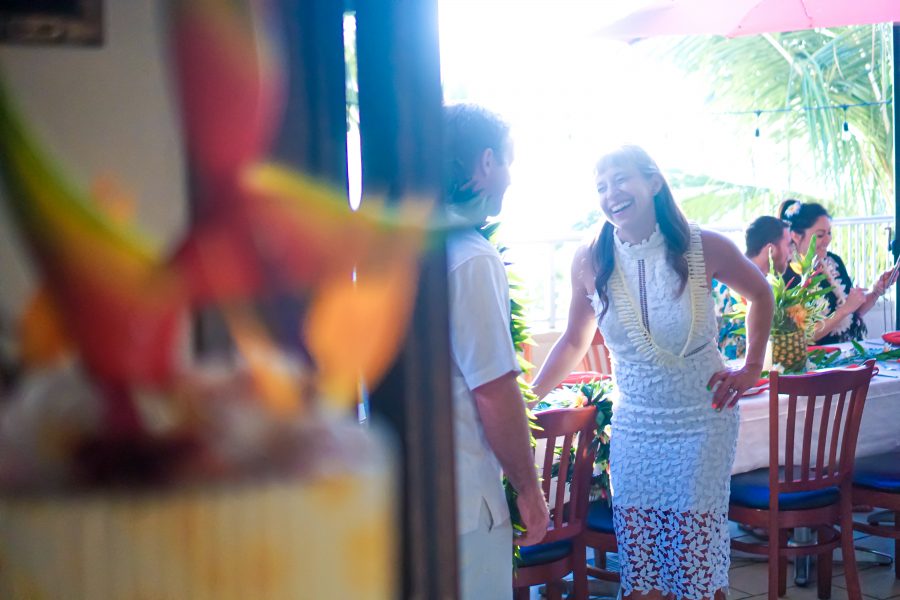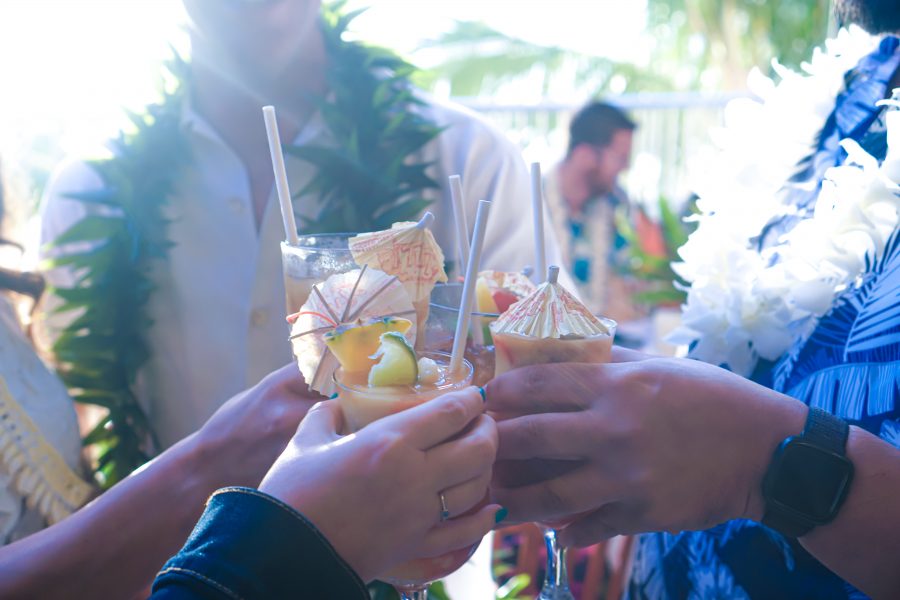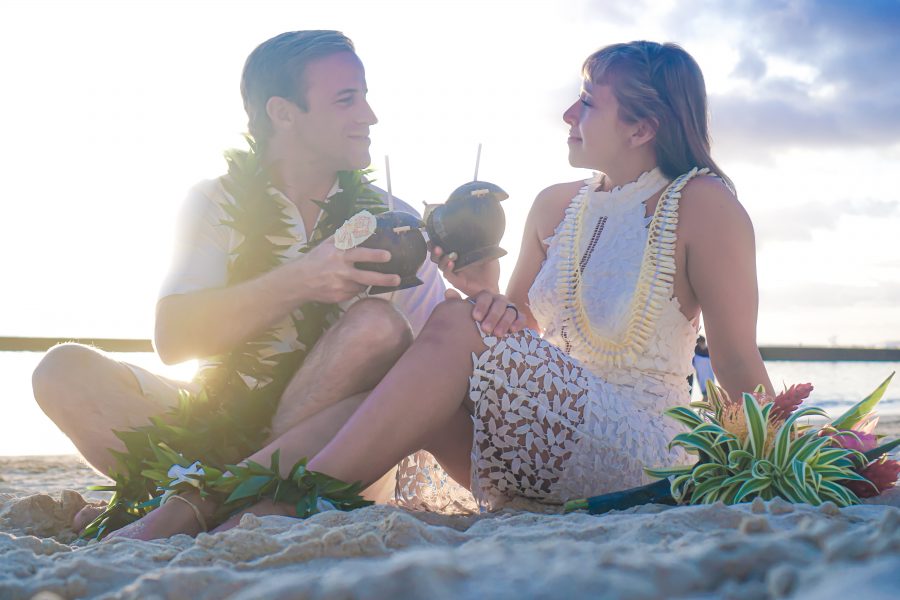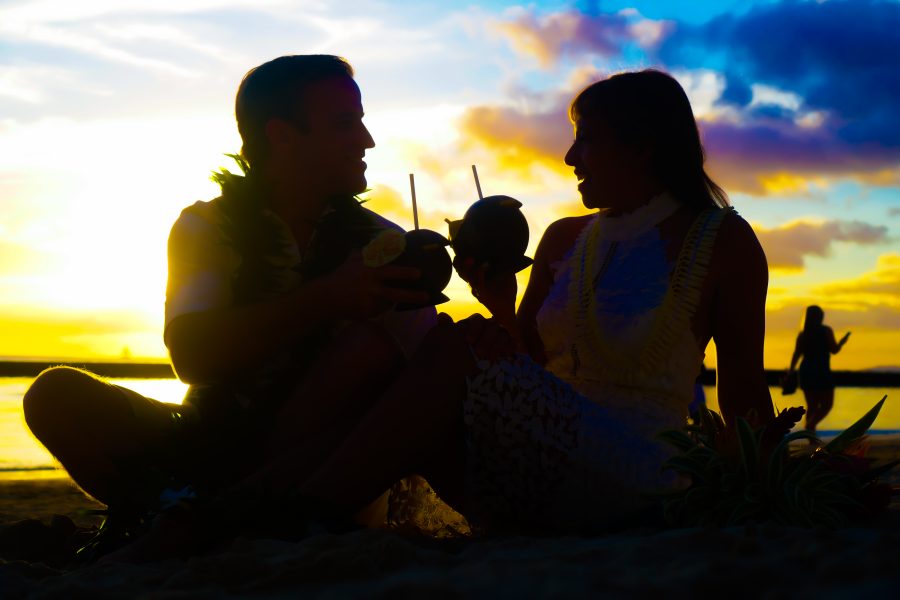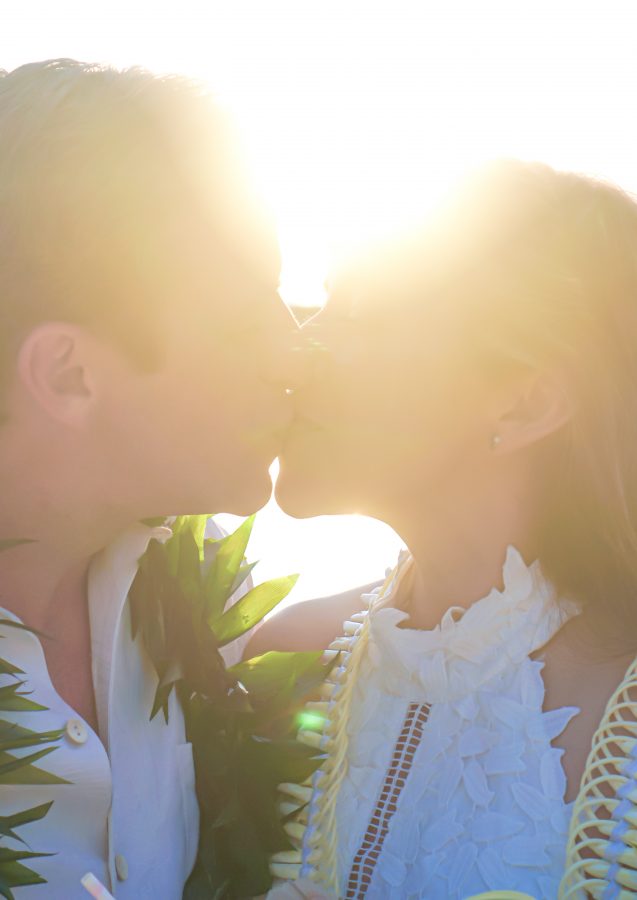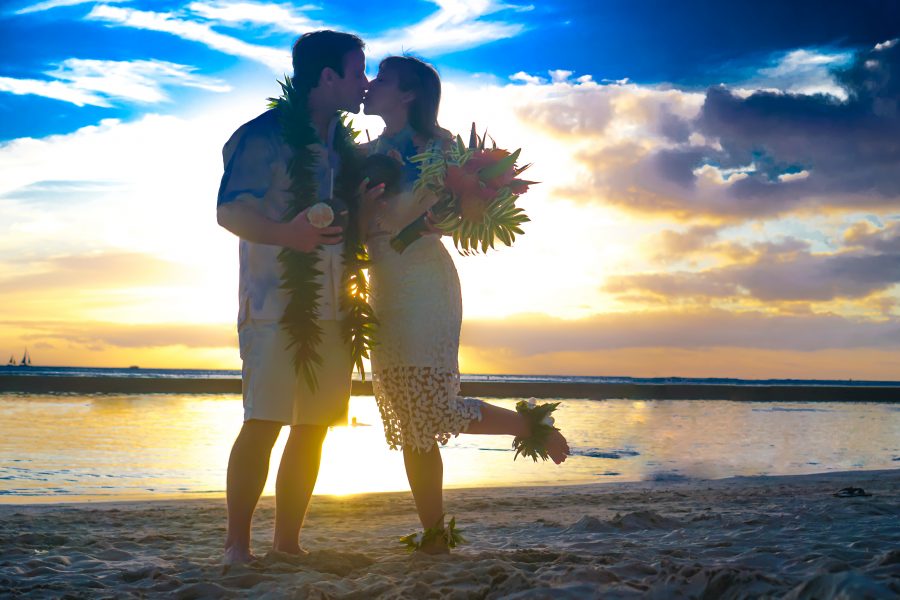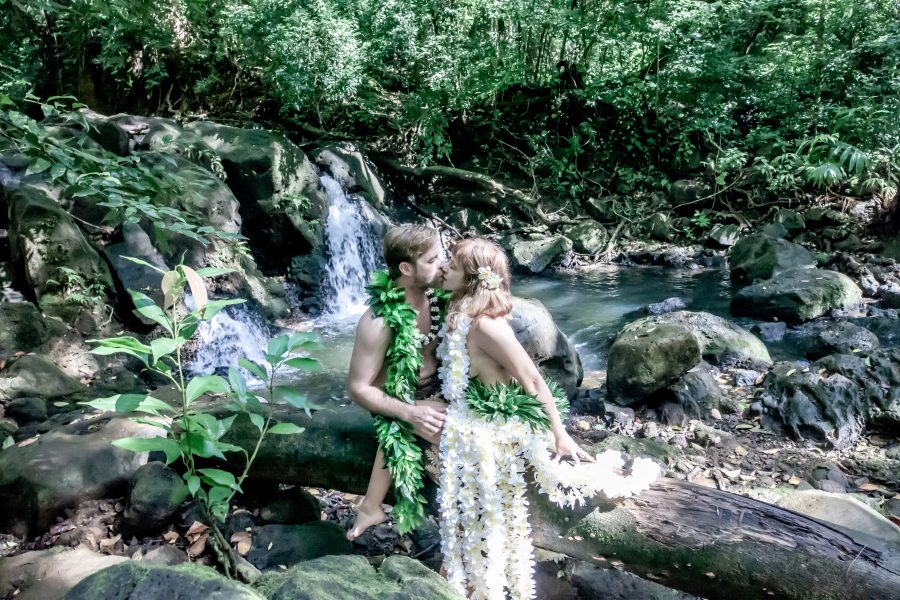 After wedding photo shoot in the rain forest by a natural waterfall pond in Nuuanu right outside of Honolulu Oahu .
Elsa wears a hula skirt made out of plumeria flowers while Will wears his maile lei and a lava lava.
Hula girl after wedding photo shoot in the rainforest of Nuuanu Oahu