Ambrosia filled skies of a Hawaii beach wedding with harp & hula dancer
Hawaii Beach Wedding  : Music Harp Hula and Ukulele player
 Yvonne Elvira & Dominic Oriol
Wedding date :  Aug 31
Time of Wedding :  3:15pm
Guest count :  20
Wedding Location :   Hawaii Beach Estate in Waimanalo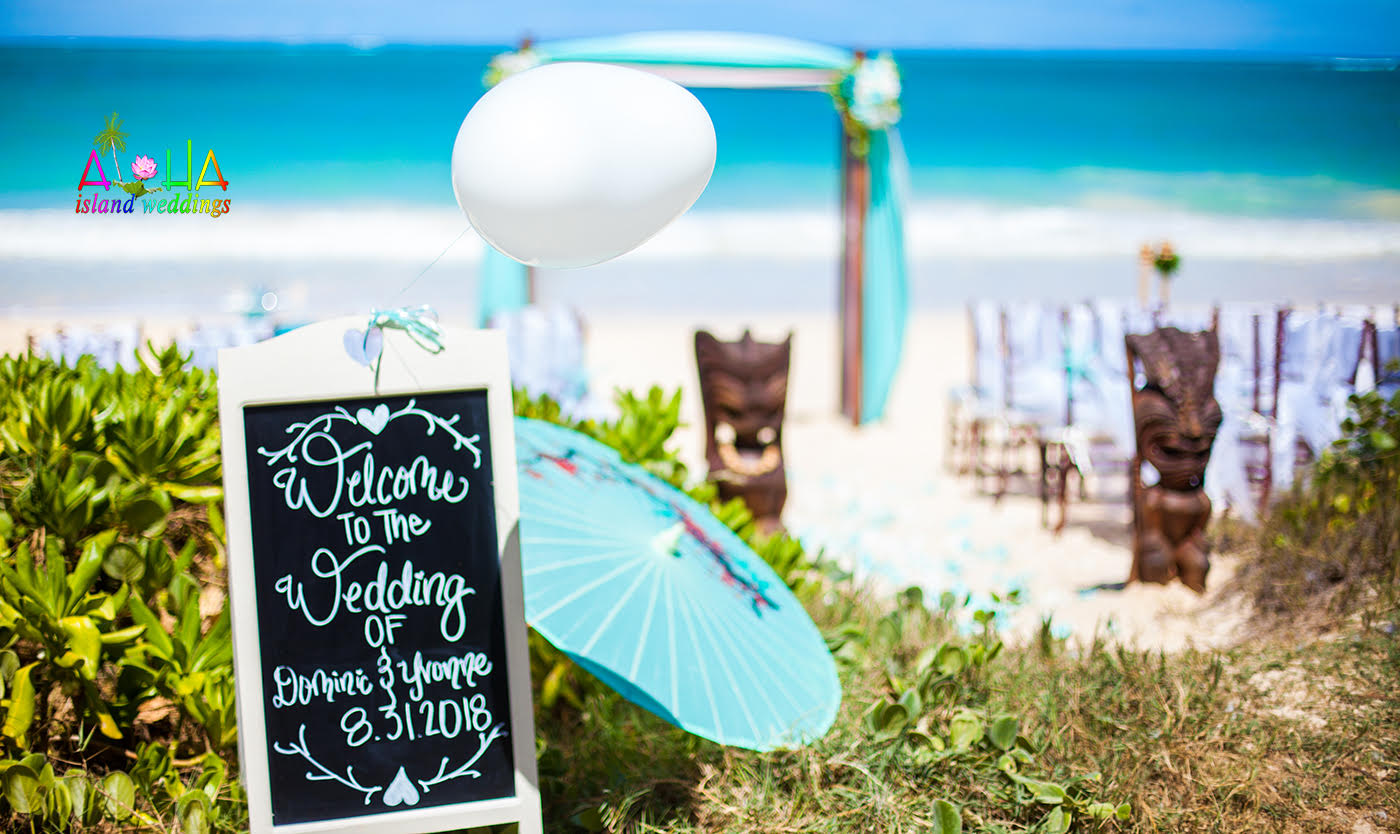 ---
---
Welcome to Aloha Island Weddings where we specialize in vow renewals , estate weddings , and Hawaii beach ceremonies that bring creativity & innovation for inspired action to occur. A Direct an unmistakable expansion of your ideas for that dream Hawaii wedding you are imagining , We Help couples find beauty in the simplest forms from thematic advice to artful ideas of tropical flowers arrangements to help in writing your Vows , We offer simple ceremonies and DIY advice all the way to 5 star
VIP destination wedding planning services on the islands of Hawaii , We are known for award winning video + photography images. Aloha Island weddings offers itemized plans to full packages , just visit our free online planner to fill out the form . For example for a Oahu beach wedding ceremony you may individually choose a butterfly release or a dove release or simple photo packages to an all day affair of complete media works.
Wedding music in Hawaii with Aloha Island Weddings
Read Yvonne E.'s review of Aloha Island Weddings on Yelp
Review From the Wedding couple : 
From the very beginning Paul was very open and receptive to our questions , ideas and requests.  My hubby and I can be very picky and want things done a  certain way and I'm sure we can be annoying, but Paul took us in with Positive attitude and showed no concerns!      When we flew in from Arizona to meet with him to go over our wedding setup, he was on it. He saw our vision and ran with it.  Paul was willing  to do things out his normal wedding arrangements when we approached different ideas and I strongly suggest that If you have ideas-ask ! 
Paul made our location of our wedding work because he knew we really wanted it. He even painted his arch for us to match our chairs and tied the chairs how we requested (with the help of Pinterest). He kept our wedding to what we wanted and his special harp playing skills added that special
Touch to our wedding. I highly recommend Paul to anyone looking to have their special wedding in Hawaii!    One of the things Paul did for us that meant the world was offer to stay open all week for us Incase the rain messed up our lightly colored
Waimānalo Beach water! That showed ya how important our day was to him.    Our families loved him and I've already been asked for his name!
Paul- words can't express how much you made our day special you are one of a kind!